I've been asked what tools I use when I'm making cakes, and have decided to share a list of my favorite cake decorating tools!
These are the baking tools and equipment that I wouldn't be able to survive/decorate without. You can also check out my Amazon storefront!
In my storefront, I've organized all my cake decorating tools into categories, and share the equipment I use to film my videos.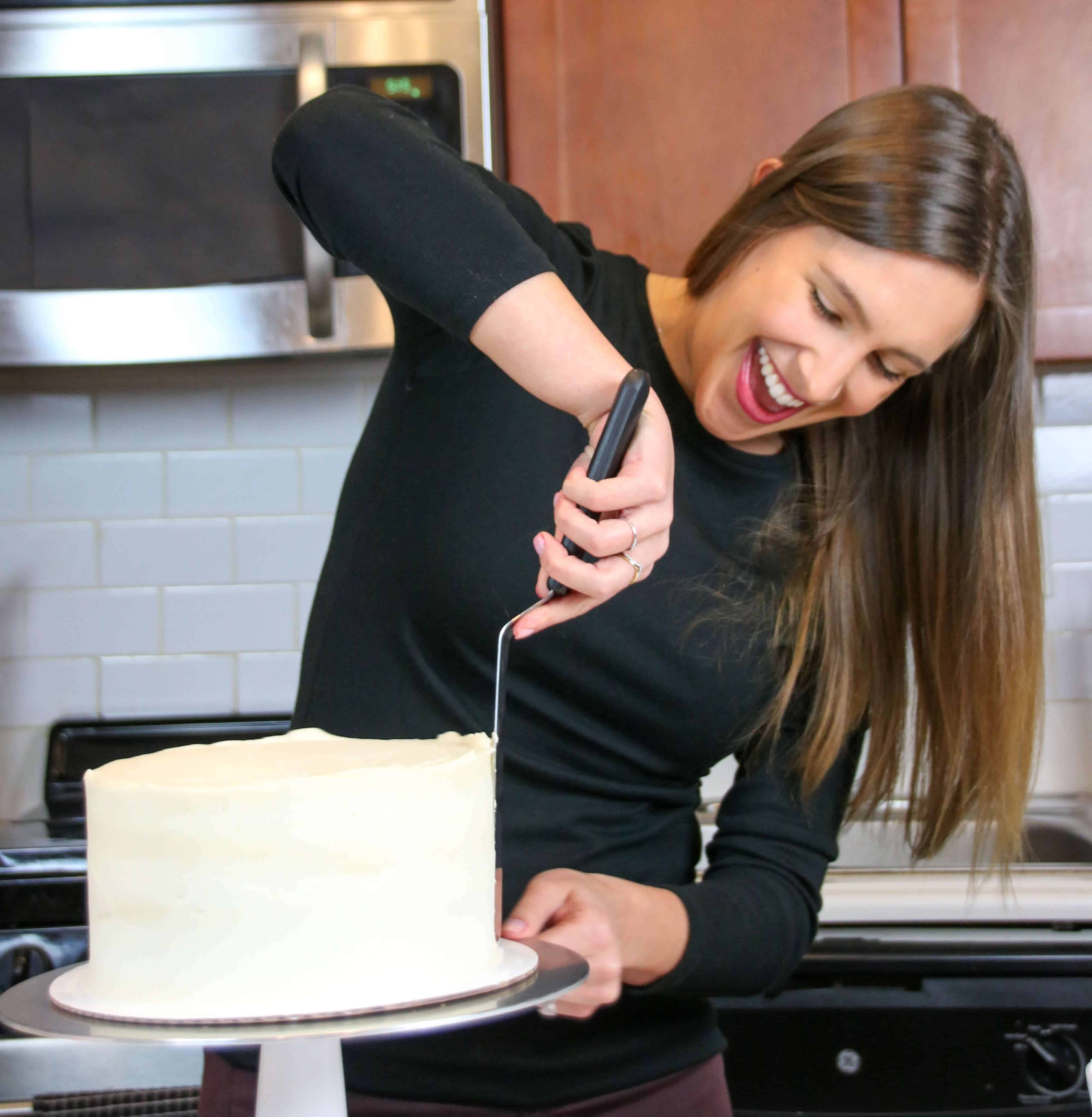 It's important to note that you don't need expensive tools to get the job done. Some of the tools I use the most are also the cheapest!
When I was first starting out, I would buy one item at a time. I slowly accumulated everything I needed.
It can be a bit daunting when you start to imagine EVERYTHING you think you need. I recommend starting off with the cake decorating tools that are the most important.
For me, these included:
Those were the most essential baking tools I started with. I gradually purchased everything else listed below, as I received more orders.
The cake decorating tools I bought were driven by the actual need of certain items to complete different cake orders.
It also came down to being able to justify the purchase with the extra money I was making from my cake orders.
So here are my favorite baking tools, sorted by importance. I included links to the exact products I use, as well as pictures for all the visual learners out there 🙂
I hope this helps you with your baking journey! Having the right tools can make all the difference.
ESSENTIALS:
I have had this Ateco 612 cake stand for years, and it has never let me down! It has a cast iron base, so it's strong and extremely durable.
It can support very heavy cakes, and is a dream to decorate on. I've decorated several tiered wedding cakes on it.
These are the cake stands you see in professional bakeries. They are by far the best spinning cake stand you can get. It's a bit of an investment, but when you think about how many times you'll use it over its lifetime, it's totally worth it.
Besides my KitchenAid, I consider my cake stand my best investment when it comes to baking tools and equipment.
I also love that i comes with a non-slip mat. This really helps keep your cake board in place while decorating, so that your cake doesn't shift or slide while you're frosting it.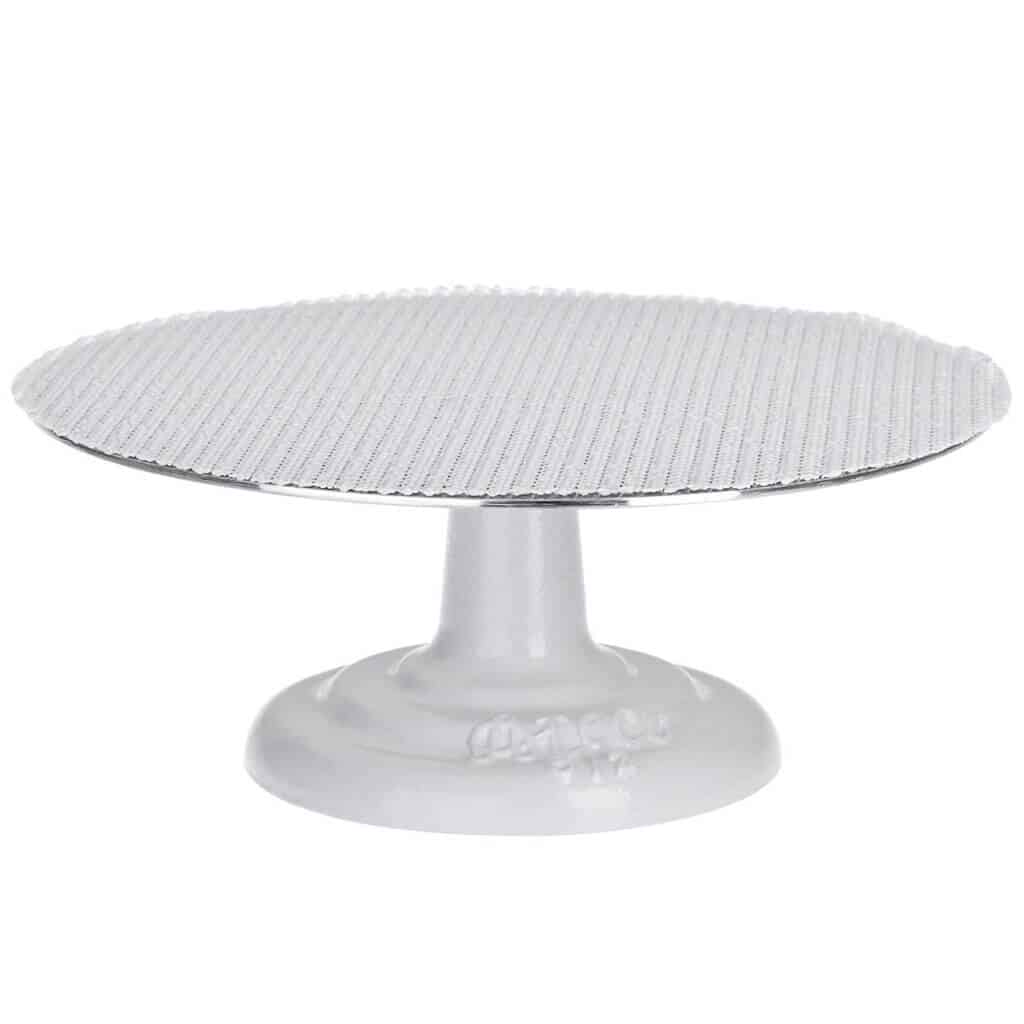 It's worth investing in some good cake pans! They can last for years, and are totally worth it. I love Fat Daddio's pans (silly name, but they're my favorite!).
They have straight sides, and are made with aluminum. This helps them heat up and cool quickly, which allows the layers to bake evenly.
These cake pans are also very durable. I use either 7″ x 2″ or 8′ x 2″ can pans to bake the layers for most of my cakes.
When buying cake pans for layer cakes, be sure your cake pans don't have angled sides, or are made with a dark metal!
My offset spatula is used with every cake I make! It helps to evenly spread frosting between cake layers, and work frosting around the cake for the crumb coat.
I also use it for certain decorating techniques, like creating lines around my cakes, or even to gently push sprinkles into my frosting. It is such a versatile tool, and can be used in so many different ways.
I have both a large and small offset. I like using the smaller offset spatula to help me get sharp edges on the tops of my cakes, and when frosting smaller cakes.
This tool is ESSENTIAL to getting smooth sides and sharp edges on your cakes!! I have several, but this one is the one I use the most.
My bench scraper (or as I like to call it, cake smoother) is only 6 inches tall, but it's actually tall enough for most of my cakes.
I have one with a white hand that I got years ago, but I've recently switched over to using the Amazon basics bench scraper. It's grip is actually easier to hold, and now I primarily use it for decorating my cakes.
If you're after a taller bench scraper, this bench scraper is 10 inches tall and works great.
I use a wide variety of frosting tips, but found that it was easiest when I was starting out to buy a pack of a bunch of tips. This frosting tip bundle has a ton of different types, and is a great deal.
It can help you learn what tips are out there, what types of designs you can make with them, and find which ones are your favorites to use.
I use different sized bags for different projects, but I like to use these Ateco piping bags.
They seem a bit sticky when they come off the roll, but I love the feeling of the piping bags when I'm working with them. They're very easy to handle, and give me great control when piping.
They're great quality, and never tear or burst, even with stiff buttercream or ganache. I order both the 12-inch and 18-inch sizes, in rolls of 100 on amazon.
I use 10-inch, greaseproof cake rounds because I usually make7 or 8-inch cakes.
If you make different sized cakes, these come in a ton of different sizes! Just always be sure that your cake rounds are grease proof, otherwise the cardboard will show great stains from your frosting!!
If you plan to make a tiered cake, be sure to get the cardboard cake rounds with a hole precut in the center of the cake rounds. Most of Wilton's cake boards come this way, which makes stacking tiered cakes infinitely easier.
I also like using reusable cake rounds, which are essentially acrylics discs! These are great when I'm creating content, when I don't want to waste a cardboard board.
NOT ESSENTIAL BUT GREAT TO HAVE: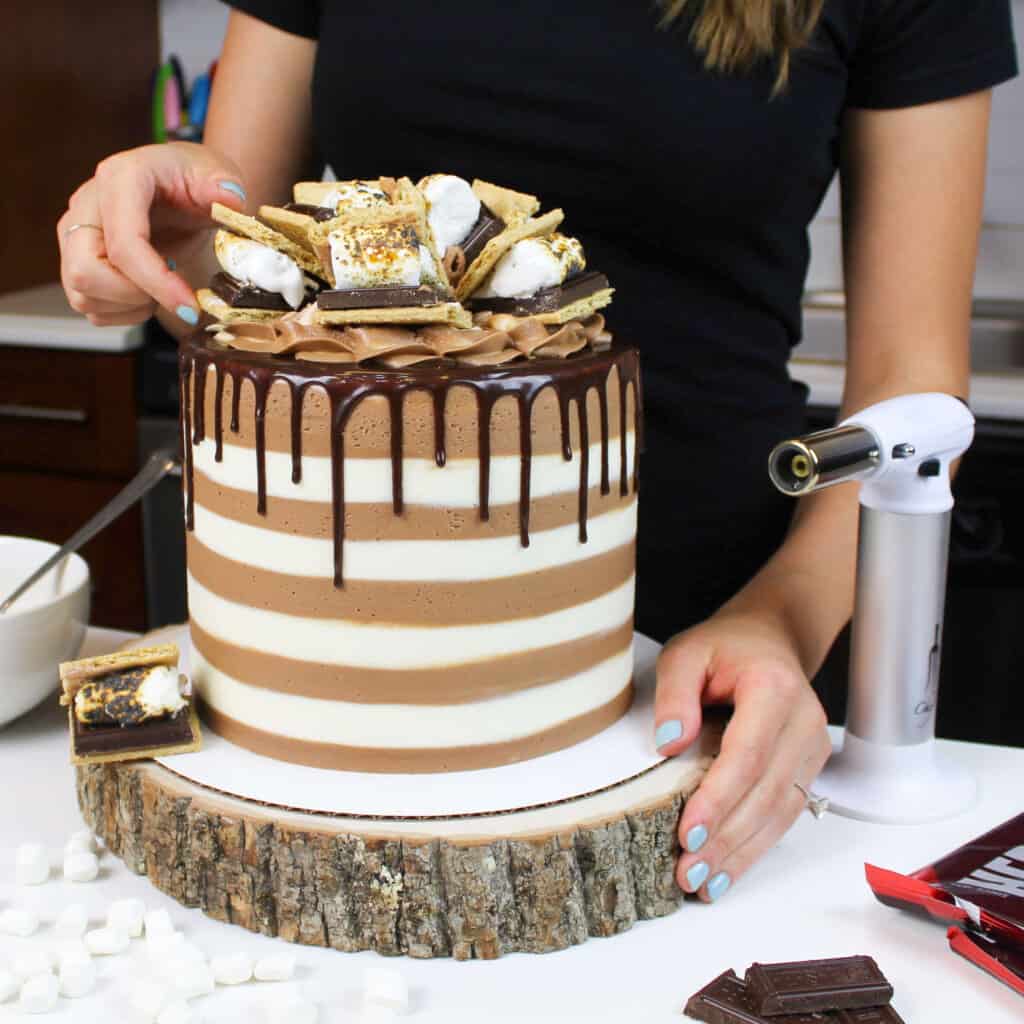 NOT ESSENTIAL AT ALL BUT A REAL TREAT TO HAVE:
Other Posts You Might Like: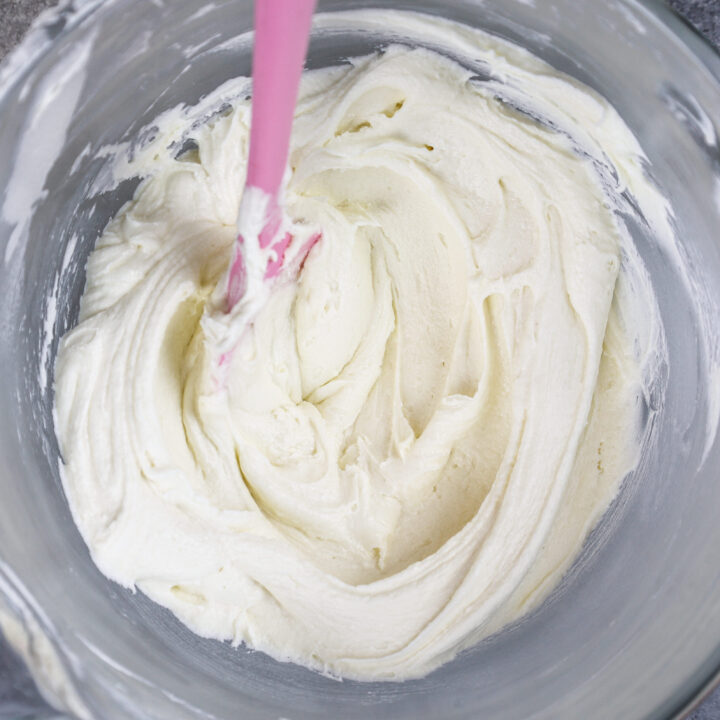 *DISCLOSURE: As an Amazon Associate, I earn money from qualifying purchases.